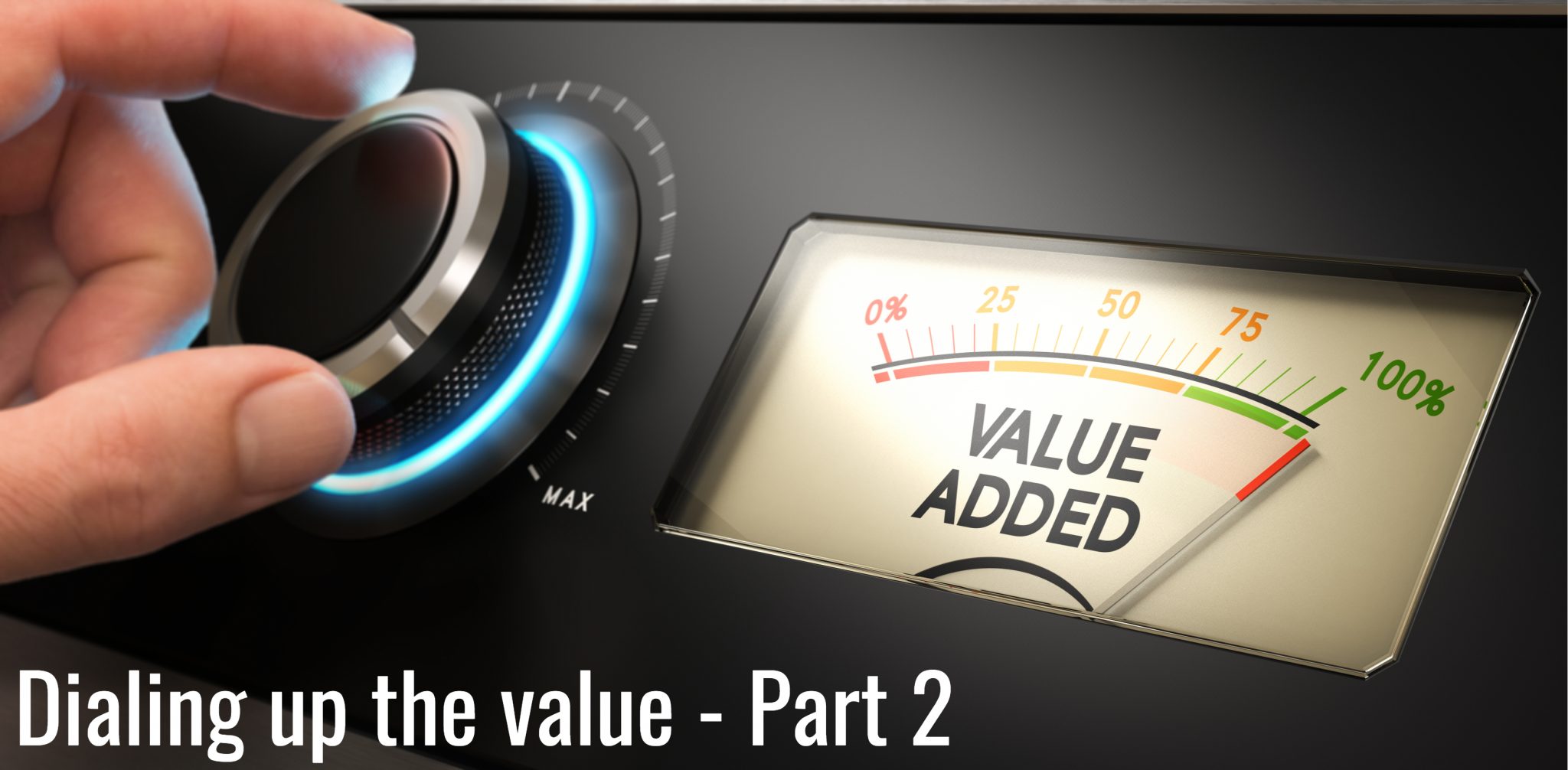 23 Sep

Are you getting the best possible value from your car fleet? (part 2) – 5 more essential questions

As we learnt from part 1 in this mini-series, knowledge imbalance is a common by-product of outsourcing a company car fleet. When a company removes the internal fleet specialist and moves the responsibility to generalist stakeholders, this creates a power shift to the supply chain. As the generalists usually don't have the benefit of previous fleet experience, the supply chain now knows more about the provision of car fleet than the company they supply. In order to redress that imbalance there are a number of questions that should be asked of the supply chain to ensure they are delivering best value. Part 1 dealt with the issue of transparency and cost control. Part 2 covers the subject of policy and best practice/value.

Remember these are all questions that you are perfectly entitled to ask.
What areas of our policy would not be considered best practice?
It is important to ensure your company car benefit design is kept reflective of current market requirements. It also needs to be benchmarked to ensure it is providing a competitive framework within which to operate. Your supplier should be completely abreast of market needs and understand the compliance issues at stake. Requesting them to analyse your policies will focus attention on those areas that are potentially compromising the efficacy of the design.  
Considering the mileage covered by our drivers, is our replacement strategy delivering the best value?
Many organisations operating a company car fleet do so with a replacement cycle of 3 years. This has been the norm for many years and is usually the expectation of the employee. The opportunity does exist, however, to realise some extra value from the investment in the company car fleet by reviewing the replacement cycle. Under a 3-year replacement cycle a driver with an average mileage of 20,000 miles per annum would be expected to have covered only around 60,000 miles, if not fewer, before they would change their vehicle. Indeed the average number of miles covered by business users is falling year on year, as factors such as the relative expense of travel, challenging traffic conditions and technological advances such as video conferencing all discourage travel. This reduction in the amount of miles travelled makes increasing the replacement cycle to 4 years much more attractive: less miles means less wear and tear on the vehicle. A 4-year replacement cycle is becoming increasingly popular within the UK and can deliver quite significant cost savings. Alternatively, this cost saving could be re-invested in the fleet to deliver a higher value car at the same base cost: a useful reward and retention tool in an increasingly competitive employment market. For example changing the replacement cycle from 3 to 4 years could upgrade a BMW 318i SE 4Dr Auto to a 320i SE 4Dr Auto for the same cost. This ebook is a great guide to the smart policies which can build on a replacement cycle change and deliver some real incremental change in the cars you can offer.
Are the cars we are offering our employees appropriate for our industry, how do they compare with our peers and are they set at the right value?
This is a question to your suppliers that you should be asking regularly. Understanding your company car benefit in the context of your peer group is essential to developing a competitive employment proposition. Sectors such as Technology, Pharmaceuticals and Healthcare can all experience rapid growth and an increasingly competitive employment landscape. Niche providers in these sectors are known to pursue aggressive recruitment and retention models, and use company cars as an important ingredient in differentiating their position. Their company car offer will often sit in the higher percentile of the industry, making it very difficult for mid-market businesses to compete for key talent when their company car benefit is only of an average value. Therefore, knowing what you are competing against will give you the intelligence required to develop a company car benefit programme that is of value but can also act as a differentiator in an aggressive employment market. 
4.Are we using the best selection methodology to ensure that we are delivering a consistent benefit level whilst containing costs.
There are several selection methods for allocating company cars. It is very important that the chosen selection method reflects the objectives of the business and delivers vehicles which are right for your fleet. A common approach is using rental bands. These can be based on basic rental or effective rental, which includes non-recoverable VAT. Some companies also use a benchmarking approach, where a benchmark vehicle is chosen for each band and others cars within that band need to be similar. Although these allow a basic comparison of the vehicle cost and help create vehicle bands, they do not accurately illustrate the total costs of running that vehicle. An increasingly popular approach for vehicle selection is the Total Cost of Ownership (TCO) method. TCO ensures that all fixed and variable costs associated with that vehicle are considered when making the selection. Costs such as fuel, insurance ,non-recoverable VAT and employers NI are added to the rental costs to determine the total cost of running each vehicle. The addition of fuel to the calculation means TCO takes into account the fuel efficiency of the vehicle. Whilst the CO2 emissions drive the corporate and benefit-in-kind tax efficiency of the vehicle, making more fuel efficient cars an attractive option for both the company and the employee.
The nature of the TCO selection method, means the least costly vehicle choice is much easier to illustrate. This helps a company manage their fleet costs much more closely. It can also highlight fuel-efficient premium models as having a lower cost than averagely efficient volume models: allowing a more attractive company car policy at a lower cost to the company. 
Is the car selection policy appropriate to brand image, whilst still allowing suitable reallocation?
Company car allocation policy can be varied, ranging from free choice to no choice. The most popular policy is usually somewhere in the middle ground, the offer of choice from a designated range. The benefit of this is that the cost can be controlled much more tightly and the TCO of each vehicle can be budgeted more effectively. A broad range can usually satisfy the aspirations of an employee, but offering a range that is too broad can lead to fewer manufacturer discounts, and consequently a more expensive program. It can also lead to re-allocation challenges when a free-choice vehicle or a vehicle chosen from the margins of a broad selection policy needs to be re-distributed among the team. Not everyone would be comfortable in a 2-seater sports vehicle, running 25mpg!
Correct policy construction is an essential part of negotiating an appropriate supply structure. Whilst challenging your supply chain may be necessary to ensure the policies are working to the advantage of you and your drivers. The next and final part of this mini-series will look at management information and how this helps with strategic choice.
Back to Blogs
Back to Case Studies List