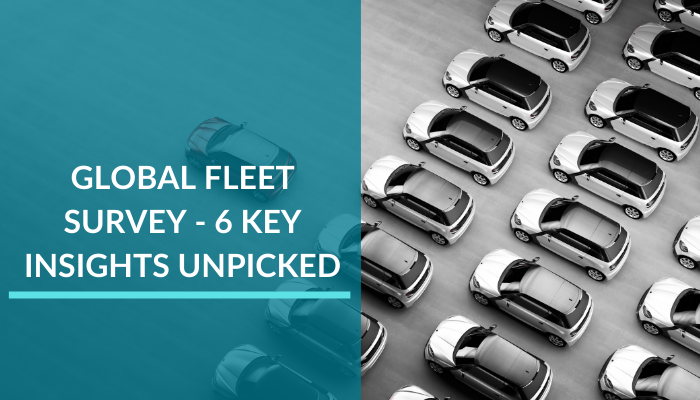 01 Dec

2022 Global Fleet Survey – 6 key insights unpicked

The Global Fleet Survey is a real heavyweight study, and sets itself up as the definitive barometer of the global fleet sector. It is the product of research into 127 participants who represent well over 1 million passenger cars across the world, more than 200,000 LCV's and 9 million employees – so it is worth listening to!

We have dissected the sections that we think are relevant to you, our audience, and considered what 6 key insights mean for fleet operators across EMEA.

Key Insight#1 – Cost focused Europeans

The survey found that European fleets are at the vanguard of environmental initiatives, but they need to achieve this whilst delivering significant cost savings.

46% of organisations in Europe are aiming to impose an emissions cap of 80g/km CO2 by 2025, this means the only available vehicles will be PHEV's and BEV's. At the same time 55% of the organisations surveyed carry the responsibility to cut fleet costs, with an average target of 5.5%.

This drive for BEV integration potentially carries a higher cost exposure as BEV's remain more expensive than their combustion engine equivalent. However achieving emissions targets and enhancing CSR credentials is an important goal, so integrating BEVs whilst also attempting to cut costs will take some canny manoeuvring from the fleet decision makers.

Fleetworx Intervention
 To support this task we have 2 blogs that highlight both cost removal techniques and tactical manoeuvres:

Don't let your Company Car Benefit bust your bottom line – 8 tactics to improve your company car benefit and remove cost: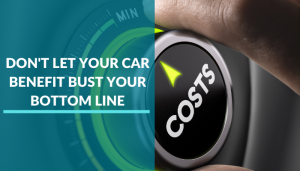 Tactical agility trumps strategic planning – in the current company car climate tactical agility trumps strategic planning: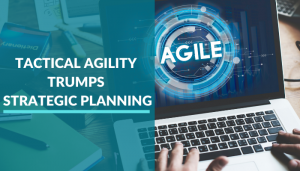 Key Insight#2  – Fewer leasing providers
Global Fleet found that company car fleets are supplied by an average of 4.2 leasing companies, "providing evidence of a move to channel greater volume through a smaller number of suppliers in order to procure better terms and achieve greater administrative efficiency"
It is possible that this approach can provide significant power advantages to fleet operators, as well as uncover efficiency opportunities; however only if equipped with the necessary insight to prove the power advantage. Having detailed knowledge and insight of the fleet under negotiation is critical to be adequately positioned in any dealings with the supply chain.
Fleetworx intervention
Applying insight and a robust strategic approach to the negotiations will help cultivate several power advantages:
The power advantage of:
the formal process
knowing what you are going to market with
knowing what you are going to market for
measuring commercial sustainability
anticipating operational deliverability
We explore each of these power advantages in this detailed whitepaper, outlining why they are important and how you can exploit each one to make your position as strong as possible:
Negotiating skills and tactics to drive cost from your company car fleet category – an insight whitepaper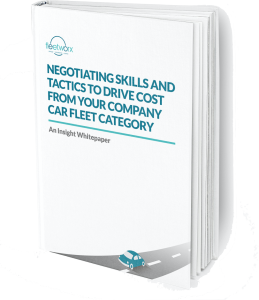 Although being equipped to speak with confidence about the fleet mix will give you significant power advantages, more volume going through fewer suppliers does not always guarantee a better long-term deal – the price that is usually generated from negotiations is provided for comparison purposes and it is extremely unlikely to reflect the actual cost of operating the fleet over the term, as this ebook uncovers:
Fleet Contracts: Avoiding Commercial Trapdoors – a practical guide for procurement departments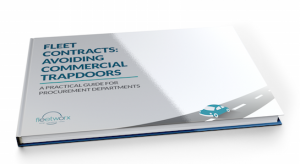 This guide outlines the typical cost structure of fleet contracts and highlights the key interventions to mitigate the risks.
Key Insight#3 – Flicking the electric switch
Electric vehicle adoption is gathering a rapid pace and it is no surprise to see 90% of surveyed European organisations expected to add battery electric vehicles to their operations this year. Additionally, 85% anticipate a decline in the number of vehicles with internal combustion engines in their fleet – a significant increase on last year's figure of 71%.
Fleet Europe stress how important it is for European fleet stakeholders to take advice on a nation's electric vehicle readiness, something addressed in the Fleetworx EMEA EV Indicator.
Fleetworx Intervention
The 3rd edition of the State of Vehicle Electrification maps a country's readiness for electrification, against the urgency with which they need to encourage its implementation, allocating each country into one of four electrification states.
The State of Vehicle Electrification – 3rd Edition July 2022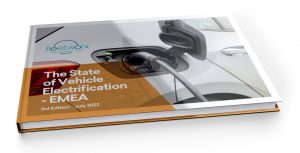 Key Insight#4 – Disparate stakeholders
An increasing number of organisations are managing the fleet category from outside traditional fleet & mobility teams. Although the majority are led by procurement (58%), 17% are led by teams classified as "others", and only 19% are led by Fleet and 5% led by mobility.
Therefore, more than 3 in 4 organisations manage their fleet through teams of non-specialists who take on the responsibility for fleet and fold it into their existing portfolio, many of whom will also split responsibility across departments. Because fleet is not just another category and its specialist nature makes it completely different to any other, allocating responsibility to non-specialists can inadvertently put the supply chain in a very strong position relative to the client-side management structure.
Fleetworx intervention
This ebook looks at how Fleetworx can support departments tasked with managing complex fleet structures, often with responsibility for only one part of the whole fleet mix. For example, a decision by HR to extend the car list and offer more choice to employees may in fact contravene existing manufacturer agreements already negotiated by Procurement; it is these interdependencies that get overlooked when failing to manage fleet as a category.
Total Fleet Category Management – take control of your fleet universe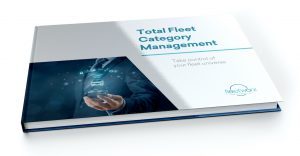 Key Insight#5 – Process & Data Challenges
 Survey participants are striving to centralise their fleet functions but recognise a lack of transparent data and complex processes as the main challenges. Disparate supply chains, localised solutions and opaque data insight makes it difficult to consolidate the information needed to manage centrally.
Fleetworx intervention
Fleetworx works with many fleet operators to streamline their processes and capture the data needed to fully understand their company car fleet structure.
Part of the Fleetworx service offer is the Data Capture and Analysis Solution. Building relationships with the supply chain means the slick collation of fleet data, which is then stored in a central repository database for analysis: producing incisive analytical outputs based on what-if analysis.
Data Capture and Analysis Solutions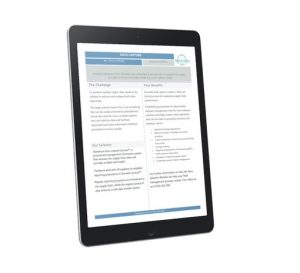 And finally …..
Key Insight#6 – Support and tools to manage fleet
Close to half of all respondents confirm the use of an "external vendor", a jump to 45% from 25% in 2020. An external vendor is not defined so it could mean many things, but what it does demonstrate is the recognition of how valuable external support can be.
And that is what Fleetworx can provide, impartial, client-side support to maximise efficiencies from your supply chain …..so let's talk fleet.
Contact Graham Rees for a confidential chat about your company car fleet.
Back to Blogs
Back to Case Studies List